KEDT Food and Wine Classic
31st Annual Food & Wine ClassicJanuary 24, 2019
EVENT DESCRIPTION:An elegant place to meet, mix and mingle with friends and business associates, while supporting local public broadcasting station, KEDT.
Find your new favorite wine from dozens of labels available at the many wine-tasting stations, while sampling exquisite dishes from some of the area's finest restaurants and caterers. In addition you will enjoy live music, a photo booth and complimentary valet parking.
Co-Chairing the event are Biby and John Dykema.
Entertainment for the main event by Michael Kris PerezVIP Entertainment will be provided by Third Coast Combo
Presenting Sponsor

SPONSORS (as of Jan. 3, 2019)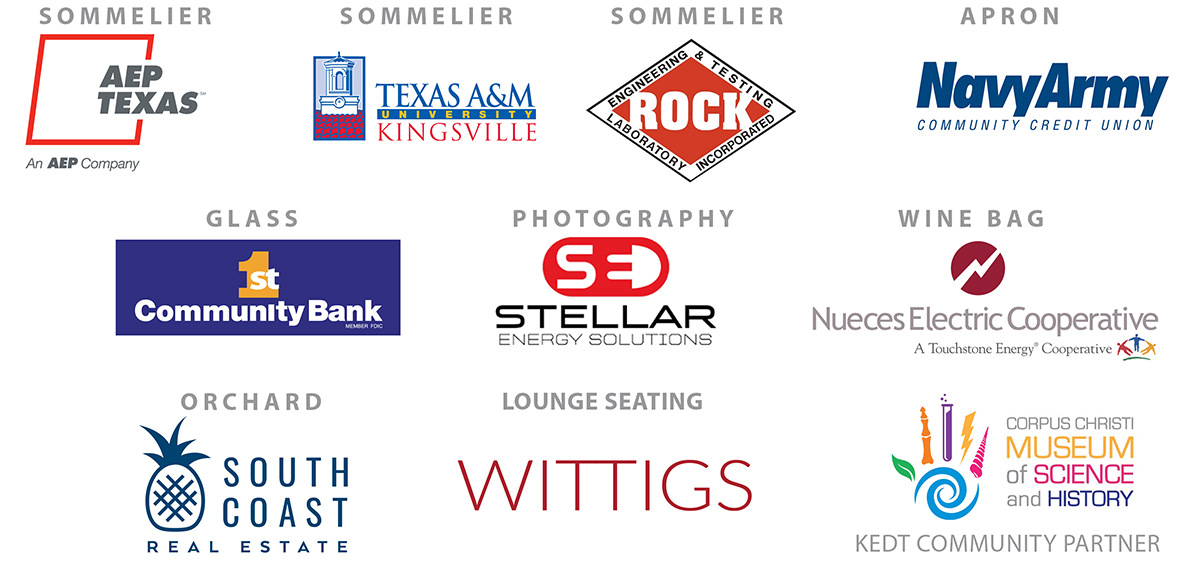 Trade PartnersInspire Coastal Bend MagazineiHeart MediaOrtiz CenterThe Bend MagazinePiano GalleryImage CinemaSpectrumEverest WaterRenfrow & Co., Inc.Grande Communications
Volunteer HospitalityCancun Mexican Restaurant
TICKET INFO:General admission tickets are $100.VIP Tickets are $200 (include entry to VIP Reception & event)
VIP RECEPTION:Thursday, January 24, 20196 – 8 pmCorpus Christi Museum of Science and History1900 N. Chapparral
FOOD & WINE CLASSIC: Thursday, January 24, 20197 – 9:30 pmCorpus Christi Museum of Science and History1900 N. Chapparral
FOR SPONSORSHIP INFO and EVENT FACT SHEET
FOR MORE INFO:Cecelia Gonzales361-855-2213 /ceceliagonzales@kedt.org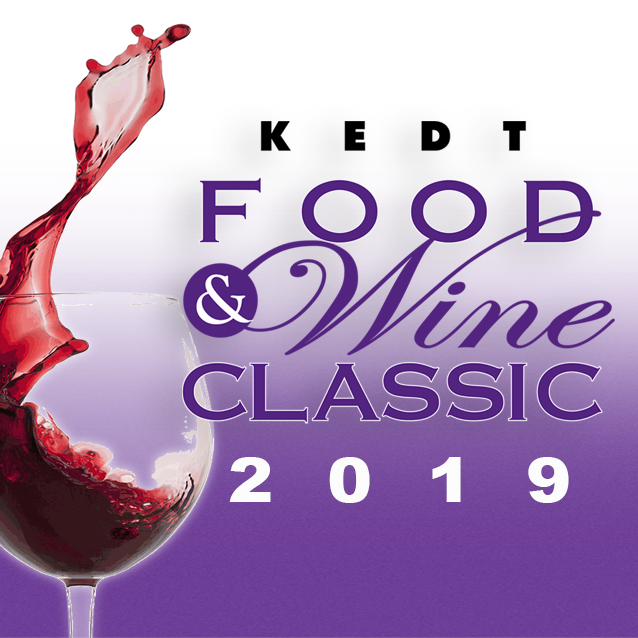 LIKE the Food & Wine Classic Facebook page tostay informed on all event updates.