Joe Jonas & Sophie Turner Share More Photos & Videos From Their Honeymoon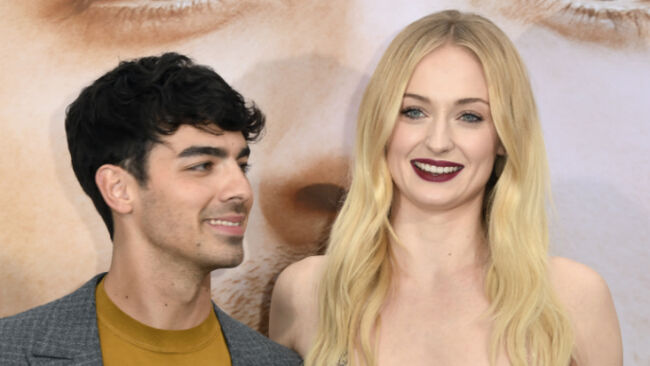 Joe Jonas and Sophie Turner are in newlywed bliss.
On Thursday (July 18), the happy couple shared more photos and videos of their honeymoon on Instagram, giving fans an inside look at their Maldives vacation. "Days spent drinking watermelon daiquiris excessively, reading books, playing tennis and riding bikes. And best of all.... #nonewsnoshoes #dicoversoneva," Sophie captioned an Instagram series that featured clips of her and Joe living their best married lives.
The Jonas Brothers singer also shared a few pictures and videos to his own Instagram. "What an epic trip! The bridge after a few 🍹 isn't easy.. I can't wait to go back.#discoversoneva," he captioned an IG series that featured a video of him sitting on a toilet that overlooked the ocean.
As fans know, Joe and Sophie said "I do" for a second time in southern France last month. The ceremony marked their second wedding as the two had a surprise post-Billboard Music Awards wedding ceremony at a Las Vegas wedding chapel almost two months ago.
To kick off their honeymoon trip, Sophie shared a hilarious video to her Instagram Story that put an end to the viral bootle cap challenge last week. In the clip, recorded by Joe, the Game of Thrones star is shown sitting on a plane with a small bottle of wine. She then pretends like she's going to knock the cap off in a creative way, but before she does, she grabs the bottle and twists off the top normally and says to the camera, "Stop this. Now." To further drive her point, the 23-year-old actress captioned the video, "I look terrible, but someone's gotta do it." She also added her signature phrase, "And that's the tea."
Check out more footage from Sophie and Joe's honeymoon below!